We have little patience for slow-loading internet pages and even more slow-buffering videos on the internet. It can especially be frustrating when our fast internet connection in modern times makes us suffer through that. These problems naturally ask for solutions on how to increase wifi speed in a laptop, and for that, you are just at the right spot.
This detailed guide on increasing wifi speed in laptops from Laptop Circle will cover through yet easy methods that you might have overlooked while trying to get your internet connection to work faster. Nonetheless, even though they are working just fine, these solutions require a stable and fast-enough internet connection.
If you have the prerequisites arranged and are ready to follow the guide, let us proceed and bring you the best working methods to increase your laptop's wifi speed.
What do you need to know about increasing Wi-Fi speed in laptops?
Before you move ahead and try any of the following methods, ensure that your laptop has good Wi-Fi signal strength. If the internet router is placed too far away from your laptop, the signal strength will drop, and so does the speed.
Moreover, you got to have a faster internet connection in the first place. There aren't any magic tricks that would make a 1 Mbps connection perform like 10 Mpbs. We can help you with a few important settings that will make your laptop make maximum use of the internet strength it has.
Moreover, you can invest in some hardware such as Wi-Fi range extenders to increase the speed. Anyway, let us move ahead and cover a few important guides to increase your laptop's Wi-Fi speed.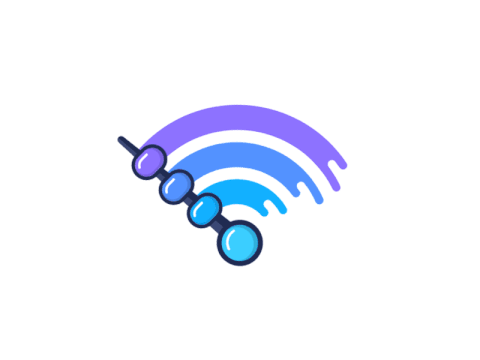 Turning Background Applications Off to Increase Wi-Fi Speed in Laptops
Background applications that require an internet connection do use a little chunk of your overall internet speed. Turning these applications off unless they are too important can give you a significant boost in Wi-Fi speed. Moreover, this is the easiest method of tweaking the internet speed in laptops.
To disable these apps so they may not use any extra bandwidth, let us now move ahead and show you how to increase Wi-Fi speed by turning off background applications in Windows 10:
• Go to the Settings of your Windows 10 pc
• Open Privacy settings
• Now, open the background apps panel
• Turn off all the applications you don't want running in the background by clicking the slider
And there you go! You have successfully disabled all the unwanted background apps that were using extra bandwidth, causing the internet to slow down.
How to increase Wi-Fi speed in Laptops with Advanced Intel Wireless Adapter Settings
The speed of your Wi-Fi depends a lot on the wireless adapter installed on your laptop. Multiple manufacturers build these; Intel, MediaTek, Qualcomm, and Atheros are the top ones. Our personal preference is Intel, especially due to its Advanced Intel Wireless Adapter Settings that can help you tweak your Wi-Fi speed to the best performance.
So, if your laptop has an Intel Wireless Adapter installed, you can install its driver, get the advanced Intel wireless adapter settings, and make the magic happen. We have covered those advanced settings in the following step-by-step guide.
1. First Advanced Setting: Roaming Aggressiveness
This setting is the pinnacle of top-notch wireless Internet performance. The roaming aggressiveness defines how fast your Wi-Fi client roams to connect to an access point and improve performance. It has different settings that perform different functions. Follow the upcoming steps to access these settings:
Open Device Manager on your Windows PC
Find Network Adapters and open its menu
Double-click on the wireless adapter to open its properties
Now, go to the Advanced Settings
Here, you will find Roaming Aggressiveness
Once you have found this advanced setting, you will find four different settings; each having its benefits that we have described ahead:
Lowest: When set to the lowest, the wireless client doesn't roam unless there is a significant degradation in the link quality.
Medium to Low: The client allows roaming all the time both on medium-low and medium-high
Medium: The medium settings bring a balance between performance and lack of roaming
Highest: This setting is the best; however, it comes at the cost of increased battery consumption. In this setting, the link quality is continuously tracked and find a better access point when degradation is happening.
Try switching between these settings up and see whether it improves your overall Wi-Fi speed.
2. Second Advanced Setting: Throughput Enhancement Booster
Throughput Enhancement Booster is one of the settings that can help you improve your Wi-Fi performance, but it comes at the cost of increased battery consumption. The default setting is on 'Disabled,' and when you 'enable' this setting, it improves the adapter's transmit power. The following steps will lead you to this particular setting:
Again, go to the Device Manager and then Network Adapters
Open the properties of your current Intel wireless adapter
You will find Throughput Enhancement Booster in the advanced settings
The default setting is disabled, so enable this to get it working
Doing this enables packing bursting, which will shorten the connection time and improve your Wi-Fi speed for good.
3. Third Advance Setting: Transmit Power
The default transmit power settings in the Intel Advanced Settings manager work quite well, depending on your signal strength and Wi-Fi speed. However, you can still tweak these settings to improve compatibility and make maximum use of your internet connection. Use the following guide to find this advanced setting:
Open Device Manager
Under that, Network Adapters
Now, open wireless adapter properties
Go to the advanced settings
Find 'Transmit Power' under Roaming Aggressiveness setting
Once you have found this setting, it also has three main settings, from lowest to highest. The following are descriptions and functions of these settings:
Lowest: Setting the transmit power to the lowest will increase the coverage area, but this is useful only when you are in a high traffic area.
Medium: This setting's optimal performance depends entirely on your country, so select what suits you the best.
Highest: Use this setting in areas with limited radio range since it maximizes transmission power, though at the cost of increased battery usage.
Again, you can find the best setting for your laptop by trying out each of these. Setting it to the highest usually guarantees a spike in Wi-Fi speed, but it also increases the device's battery usage.
Best DIY Hacks to Increase Wi-Fi Speed in Laptops
We are now listing some of the best hacks for a faster Wi-Fi speed in laptops at the home or office:
1. Router Placement:
Ensure that you keep your internet router at a place where it best spreads the Wi-Fi signals at all corners of the house. The location should be a central spot of the house to equal the signal distribution throughout the space.
2. Using a Wi-Fi Extender:
The limited signal strength can be a huge problem with stock routers. The best solution to tackle that is investing a few bucks in a Wi-Fi range extender. We have listed some of our best recommendations below:
Netgear Nighthawk X4 AC2200 WiFi Range Extender
TP-Link AC1750 Wi-Fi Range Extender
Amped Wireless Athena-EX High Power AC2600 Wi-Fi Range Extender
D-Link Wi-Fi Dual Band Range Extender DAP-1650
Amped Wireless AC1750 Wi-Fi Range Extender (RE1750A)
3. Dual-band Router:
Since devices like microwaves and cordless phones can affect the signal strength of a router, always buy a dual-band router so that the Wi-Fi signal strength doesn't drop.
Conclusion:
While the internet speed shouldn't be a big problem in this 5G world, affording that technology is difficult. We hope that we were of some help to teach you how to increase Wi-Fi speed in laptops. We look forward to your feedback, so leave us that in the comments. cheers!
A computer geek who loves exploring the realm packed inside the systems. Being an internet entrepreneur, my mission is to help people find the right answers online about tech & spec. I also manage Funny Ventures, where I try to minimize the distance between a bot and a human being. Let me know if my attempt succeeds.